About Deborah Epstein
Deborah Epstein, RP (Registered Psychotherapist), B.A., B.Ed., M.Ed (Counselling Psychology), CCC (Certified Canadian Counsellor)
Deborah is a Registered Psychotherapist. For 20 years, Deborah worked with adolescents in the school system. She has extensive experience working with Middle School students and teenagers. Much of her career has focused on helping adolescents learn to problem-solve effectively and to enhance self-esteem and confidence. She is passionate about helping adolescents develop strong resiliency and coping skills and the ability to communicate effectively so they can successfully navigate through life's challenges.
Deborah's clinical work focuses on issues such as anxiety, depression, parent/child conflict, family conflict, learning to be assertive training, and assisting families through separation/divorce and family breakdown. She also works with adolescents and young adults who have difficulty with self-regulation or anger management and those having difficulty with social integration. Deborah also works closely with parents, helping them de-escalate conflict and strengthen their relationships with their adolescents.
Becoming an independent adult can be challenging mentally, emotionally, and financially, and can strain interpersonal and family relationships. Deborah also works with young adults who are navigating school or career challenges, experiencing conflict dealing with family or partners, or finding themselves unmotivated, directionless or without focus. Deborah helps young adults affirm their own value systems and beliefs -- which may differ from those of friends and family -- while, at the same time, maintaining important relationships.
With her extensive experience in education, Deborah also helps parents navigate and negotiate the school system in order to help ensure a working partnership to enhance student success.
Deborah has training in Cognitive Behaviour therapy and has a certificate in Dialectical Behaviour Therapy for Adolescents, Advanced Emotion Focused Family Therapy and is a certified supervisor for psychotherapists.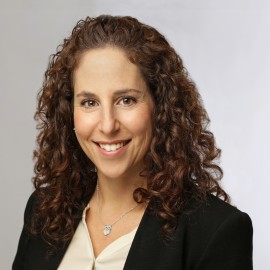 416-222-7222
20 Eglinton Avenue East Suite 495
Toronto, ON M4P 1A9
Clinical Intern
Jonathan Sit RP(Q).
Jonathan has over 15 years of experience working with adolescents, young adults and families as a Guidance Counselor and Teacher with the York Region District School Board. In his work he supports youth and young adults dealing with anxiety, depression, trauma, anger issues, social problems, and family conflict. He also has significant experience helping clients develop career pathways and decision-making plans through strategies of self-exploration and practical goal setting models. Jonathan has extensive experience and knowledge of the public school system as he helps his clients learn ways to access accommodations and supports that are available in school
Jonathan understands the challenges facing our youth today as they balance education, character development, social networks, families, and their prospective futures. He works in collaboration with his clients using approaches such as Cognitive Behavioural Therapy (CBT) and Client-Centered Therapy. Jonathan has training and certification in Cognitive Behavioural Therapy (CBT), ASIST Suicide Prevention Program, and Mental Health First Aid.
Jonathan is passionate about developing and supporting youth and young adults as a Guidance Counselor in the school system, and as a Volunteer Coordinator with numerous charity and non-profit organizations in the community. Jonathan leads numerous youth volunteer teams, providing young people with opportunities to serve and help others in the community.